Tucson Silversmiths since 1949
SILVER AND TURQUOISE JEWELRY TUCSON
A Tucson, Arizona Art Gallery and Central Tucson Gallery Association Member Located In The Tucson Warehouse Arts District.

110 E. 6TH. STREET
Ph: (520) 398-6557
TUCSON, AZ. 85705
http://www.contrerashousefineart.com/index.html

New Hours:
 Open Wednesday through Saturday
From 10:00 am.- 3:30 pm.
Closed Sunday and Monday and Tuesday
( RECEPTION DAYS) 1st Saturday of every month
HOURS ARE 5:00 PM TO 9:00 PM
RECEPTIONS ARE FROM 6:00 PM TO 9:00 PM

Closed Wednesday, November 22nd. and Thursday,November 23rd.
Happy Thanksgiving! 
Contreras Gallery and Jewelry LLC is a Tucson, Arizona artist studio and art gallery, located in the historic Warehouse Arts District. It is owned and opperated by
Neda G. Contreras and Eugene M. Contreras. The back studio is open to the public. Neda Contreras works on oil paintings and Eugene Contreras works on custom handmade jewelry.
Every 1st. Saturday in the gallery, there is a new group exhibition and artist reception, showing fine art works.
The focus of the gallery is to promote the local cultural and historic themes of the Southwest and local Tucson area.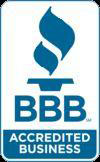 https://www.facebook.com/Contreras.Gallery/
All Contents Copyright © 2016, Neda G. Contreras, E. Michael Contreras. Contreras Gallery, L.L.C. All Rights Reserved