Tucson, Arizona Galleries, Artists and Events
Tucson Silver & Goldsmiths Since 1949
Contreras Tucson Silversmiths,
"1st Saturday Art Walks" - http://firstsaturdayartwalks.com/
Art Galleries Tucson Arizona
Native American Artists and Silver and Turquoise Jewelry Designs


A Tucson, Arizona Art Gallery and Central Tucson Gallery Association Member Located In The Tucson Warehouse Arts District.

110 E. 6TH. STREET
Ph: (520) 398-6557
TUCSON, AZ. 85705
e-mail: info@contrerashousefineart.com
 
Open Tuesday through Saturday
From 10:00 am.- 4:00 pm.
Closed Sunday & Monday

1ST. SATURDAYS TUCSON ( RECEPTION DAYS)
HOURS ARE 3:00 PM TO 9:00 PM
RECEPTIONS ARE FROM 6:00 PM TO 9:00 PM
A Tucson art gallery and open studio, owned and operated by Neda Contreras and E. Michael Contreras, only. We are located in the historic Warehouse Arts District.
On the 1ST SATURDAY of each month we feature a one person or multi-person show, exhibiting fine art, with a cultural and contemporary style,
which might include oil and acrylic paintings, pen and ink drawings, sculpture, fine art intaglio prints, and custom handmade jewelry.
LOCATED BETWEEN DAVIS DOMINGUEZ GALLERY & BENJAMIN SUPPLY
CONVENIENT FREE PARKING AVAILABLE
(across the street on 6th Street lot & also on the 7th Ave. lot)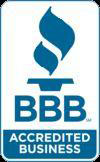 All Contents Copyright © 2008, Neda G. Contreras, E. Michael Contreras. All Rights Reserved